Home »
Blog »
Retrospective 2020: A year marked in history!
Blog
Retrospective 2020: A year marked in history!
Perhaps no predictions made for this year could figure what 2020 would end up looking like.
This was an atypical, strange and isolated year, in which it was necessary to reinvent relationships and seek new ways to express happiness and affection.
Even in the midst of so many delicate news, the so-called "new normal" proved to be a time of struggles and victories. Although we can't forget all the lives and families that were brutally hit by a pandemic that stopped the planet, in this post we will take a positive approach about everything that kept us moving forward and that we would like to keep cherishing in the year to come. This is to renew our hope and allow us to start 2021 with positivity.
Empathy saved lives
With empty streets and all the "stay home" recommendations, many people practiced an altruistic spread of solidarity. As soon as the pandemic stroke, millions of people started shopping for their neighbors who were at risk, and raised funds to help those who lost their source of income. Most people also spent time to offer virtual shoulders to be cried on.
Our home's windows and balconies were turned into stages where heartwarming shows took place and taught us a new way to cherish and smile.
All people who were on the front combat line against the virus and so could not comply with the quarantine, surely gave their all for all of us. Health professionals were (and are) great heroes, who are still on a mission to offer all the assistance needed for the well-being and recovery of hospitalized patients. Many, in the name of health, stopped seeing their own family members due to safety and prevention protocols, being part of a solidarity chain in favor of life.
We engaged in entertainment from a distance
A live video or a broadcast show, brought us a lot of joy through our connectivity to internet. While in isolation, virtual environments, presentations by various artists, online consultations with psychology professionals, meditation classes, lectures and tips on what to do at home were also able to contribute to an improvement in our mental health. Even we at Skymsen have enhanced our digital media presence and are now available in more than 30 international markets through our redesigned social media channels. If you would like to stay ahead of our exclusive content and join us in our journey, please find us at Facebook.com/SkymsenGlobal, Instagram.com/SkymsenGlobal and Pinterest.com/Skymsen and you are welcome to be part of our family too.
We got even closer to those who were already close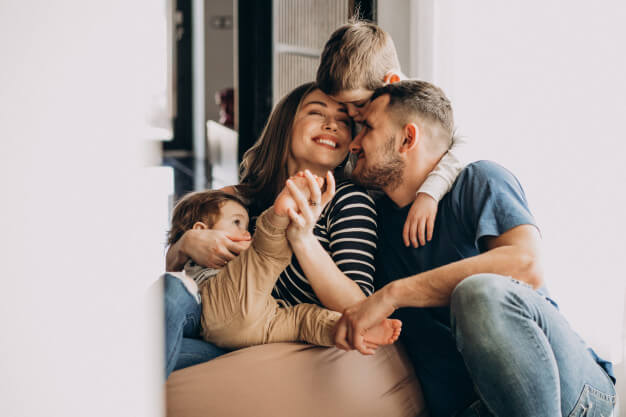 One of the best things that needs to be mentioned, is the fact that many mothers, fathers and children have been able to reestablish their relationships and spend more time together this year. With jobs and studies having migrated to the remote environment, families were allowed to stay home for longer and had more chance to interact with one another having fun, creating, talking and more than ever… getting to know each other better. As they say, true happiness can be found in the little things of life.
The magic continues
With the arrival of the holidays, comes the new year magic where hopes are renewed. This year Skymsen is supporting the project "Virtual Stage", developed by Associação Artístico Cultural Philarmonia Brusque, which, in partnership with the singer Tatiane Krüger Niebuhr, will show four episodes, bringing a celebration of Christmas traditions which promises to involve the viewer in the season's atmosphere. We thought that there was nothing better than good music to warm our hearts up. So you may like to check out this series of videos, as a gift from Skymsen family to yours.
Even far away, we stayed together
Skymsen wants your 2021 to be made of many more happy moments, dreams and achievements. We hope that you can renew your reasons to celebrate and that 2021 will bring you health, joy and strong relationships.
Happy Holidays!
Related articles
Since its birth in 1963, SKYMSEN has been at the forefront in the production of high quality food processing solutions to its Clients....
A Skymsen foi eleita uma das marcas mais lembradas em 3 categorias, levando duas medalhas de ouro e uma de prata no Prêmio Cozinha...