Home »
Blog »
Three-time Champion: Another Global Award
Blog
Three-time Champion: Another Global Award
Once again, Skymsen is recognized for its excellence in its designed products. This time, the company is awarded with the Green Smart Label award, during the Host Milano 2021 Fair, an event that takes place in Italy from October 22nd to 26th.
The contest awards the third prize to Skymsen Company, whom have been winner in 2015 and 2017 in the "Innovation Smart Label" category.
HOST 2021 is an international hospitality fair that brings together professionals and companies from the hotel, bars and restaurants and catering (HoReCa) sector. The event takes place in Milan, Italy, and brings together more than 1,000 exhibitors from 40 countries. This is the exhibition's 42nd edition, which promotes the 5th edition Smart Label edition. This is an award that recognizes companies and products with global excellence in the production of innovative and environmentally sustainable equipment.
The SMART LABEL prize
The Smart Label award rewards equipment and companies that stand out in the market with highly durable, innovative and creative products. It is divided into three categories: Smart Label, Innovation Smart Label and Green Smart Label.
- SMART Label: dedicated to products capable of determining significant evolutions in your company's reference sectors;
- Innovation SMART Label: dedicated to products with highly innovative content;
Recognition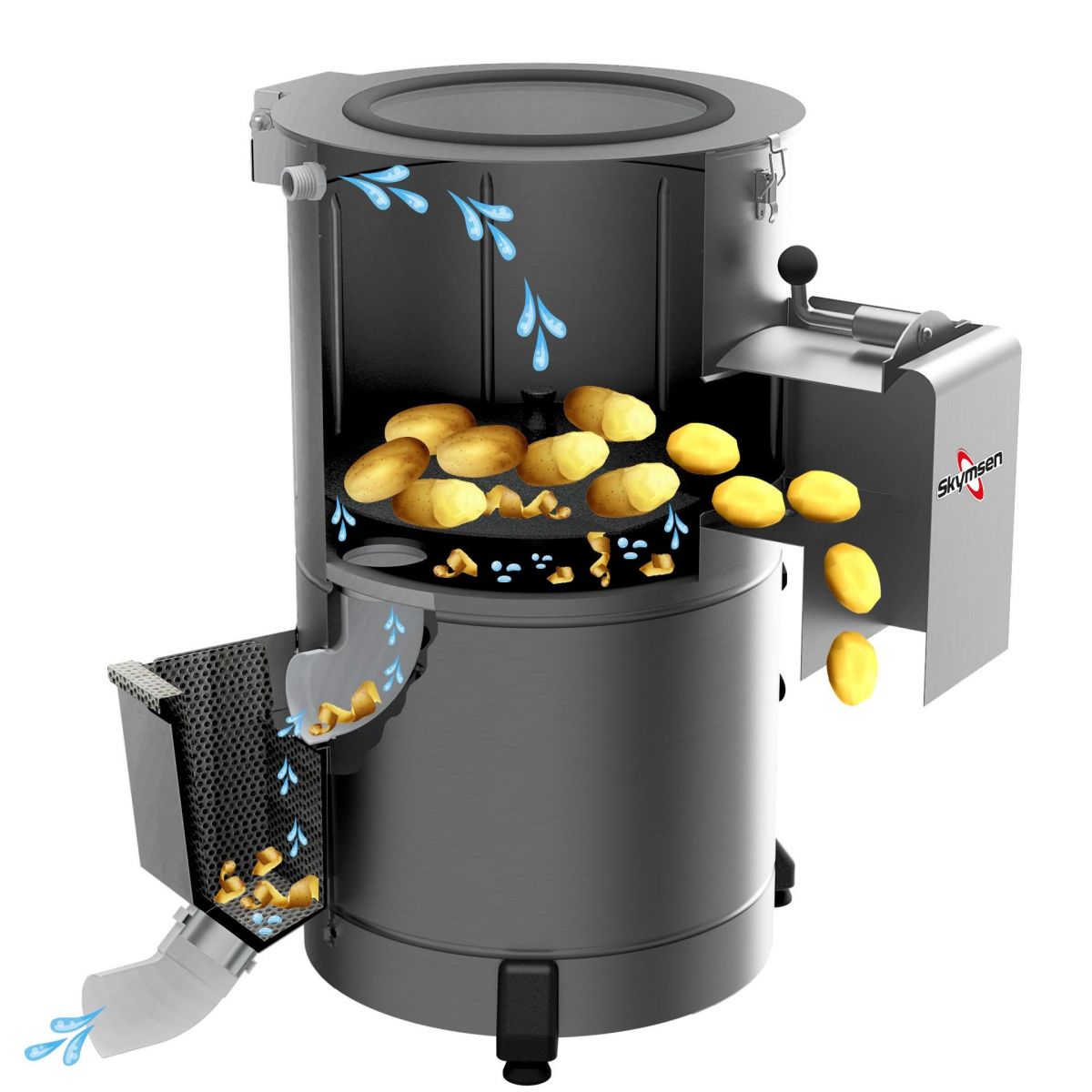 In this year's edition of the event, the winning product was the Stainless Steel Potato Peeler.
One of the contest's judges, the Design professor at the Instituto Politécnico di Milano, Matteo O. Ingaramo, explains the contest importance for the sector. "It is an independent event that values initiatives that take a step forward. This year we expect sustainability that is not just technology, but lifestyle sustainability."
This award is extremely important as a recognition of the quality for a global Brazilian company, such as Skymsen. This is the third out of five editions that Skymsen has been granted one of the Smart Label awards. In previous years, the company won with the silent blender and the pasta opener products.
Innovative work
The Smart Label award recognizes the quality of a Skymsen product and, therefore, values the work developed at every stage within the company, from idealization until the product packed and ready for delivery. This also motivates Skymsen to keep following the path of innovation and quality in developing its products.
Recognition in a category that takes into account sustainability also makes it clear that Skymsen is a committed and concerned company with the planet's environmental situation.
Skymsen thanks all employees, customers and partners who helped us achieve this important award.

Related articles
June 12th is the international day of Falafel. Some special foods are rich in history and we believe that celebrating food is celebrating...
  For the meat to arrive with all quality to the consumer, observing the standards of safety and hygiene, it is essential to take care...