Home »
Blog »
Falafel: a global dish
Blog
Falafel: a global dish
June 12th is the international day of Falafel. Some special foods are rich in history and we believe that celebrating food is celebrating culture and people. Many qualities have granted this dish an international relevance. So, to celebrate the day, we are sharing with you a little bit about the benefits and history of this international dish.
Falafel is a popular Middle Eastern "fast food" made of a mixture of chickpeas (or fava beans), fresh herbs, and spices that are formed into small patties or balls.
It can be served alone or with all of the fixings, including pita, salad, and tahini-based sauces and its several qualities may benefit your health in various ways.
To start, it's a good source of fiber and plant-based protein, two nutrients that work to help keep you full for longer throughout the day. Furthermore, some say it can even help improve glycemic control and protect against type 2 diabetes.
Its properties makes this dish popular through many different cultures around the world.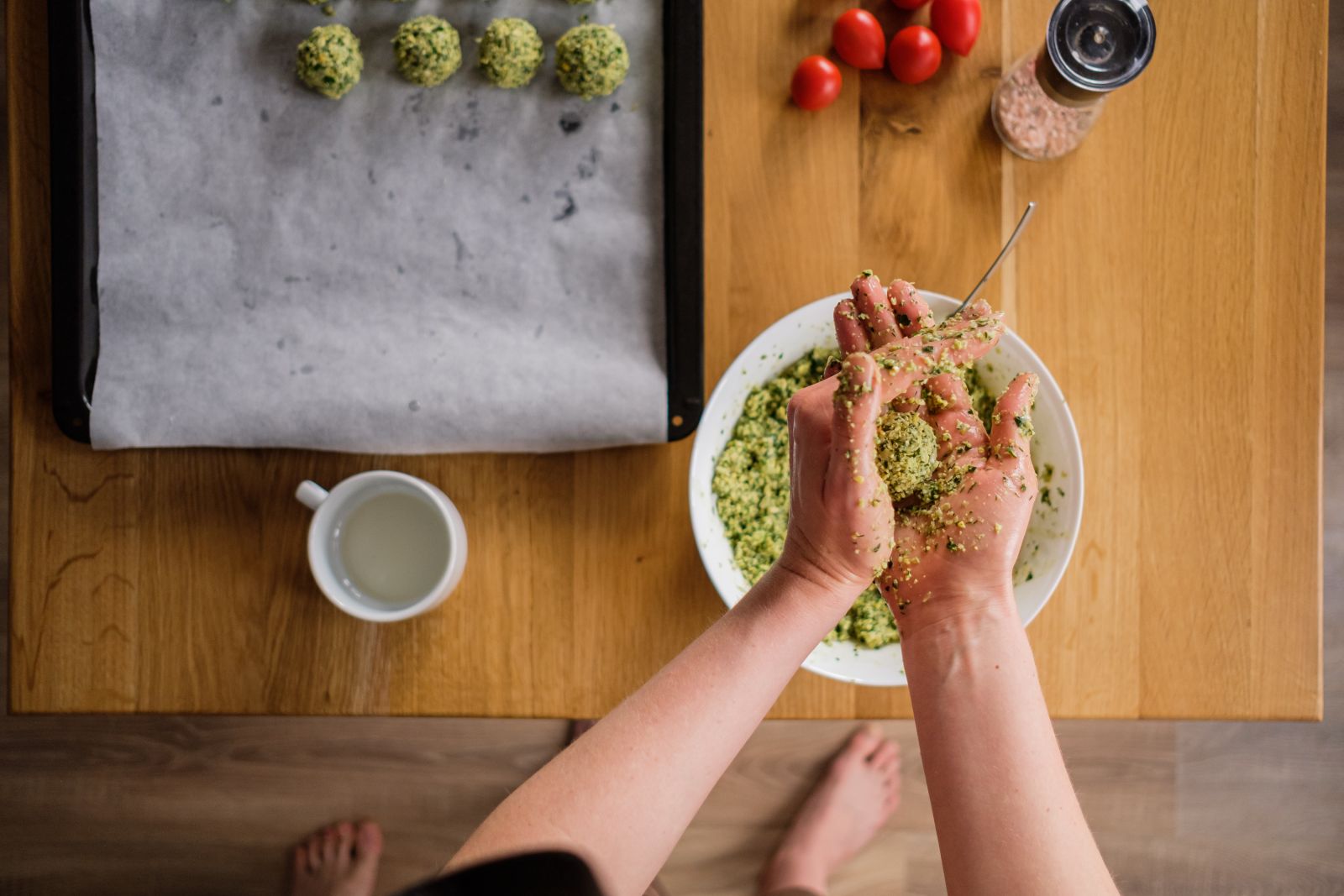 Falafel's Origins
As the name for "fava beans" in Egyptian is "ful", the word "falafel" most likely comes from these original Mediterranean recipes.
It is believed that the first falafel was served in Alexandria, the principal port of Egypt and the city with the largest concentration of European troops. Unlike many of the popular versions served in today's falafel restaurants, this first falafel was made with fava beans.
The exact origin of falafel is unknown. We can not know exactly when and who first created this dish. But there are many popular theories. Most agree that falafel was developed in Egypt.
Some say that its origin dates back about 1,000 years to the Egyptian Copts, who brought it with them from the Middle East. Others say that falafel came from India in the 6th century.
Other theories say the invention of falafel is in modern times, when the dish started to appear in Egyptian literature, right after the British occupation in 1882. According to this theory, British officers enjoyed fried vegetable croquettes when they were in India and asked their Egyptian cooks to prepare a version with local ingredients.
Falafel Kit
To help you bring this dish to a tasty reality in your restaurant or other business, we have selected the best set of products to help you develop this dish. Your secret recipe, together with our most popular foodservice equipment will create the best Falafel any time of the year.
Here is our suggestion for helping you in your kitchen:
For making the chickpeas dough, search for our products CR-4L Cutter, Stainless Steel, With Safety System, 4 liters or CR-8L Cutter, Stainless Steel, With Safety System, 8 liters.
For deep-frying your Falafel, search for our products FE-10-N Electric Fryer, 5 liters, Stainless Steel or FED-20-N Electric Fryer, Ttwo 5 Liters Tanks, Stainless Steel.
Look for a local seller today and receive more information about our products.
Related articles
Once again, Skymsen is recognized for its excellence in its designed products. This time, the company is awarded with the Green Smart Label...
  For the meat to arrive with all quality to the consumer, observing the standards of safety and hygiene, it is essential to take care...